Fine Art and Music at Gallery@57
Fine Art and Music at Gallery@57
December 17 @ 1:00 pm

-

1:30 pm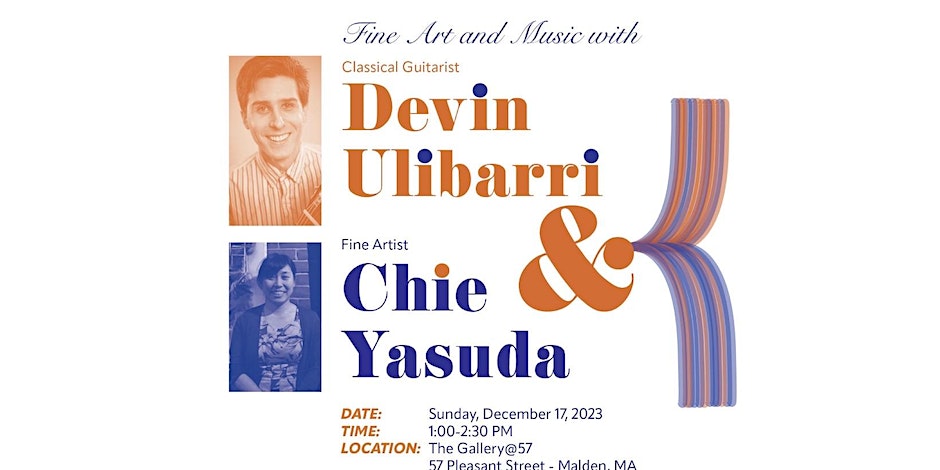 Fine Art and Music with Classical Guitarist Devin Ulibarri and Fine Artist Chie Yasuda
Come join us for an unforgettable afternoon filled with the harmonious blend of fine art and music! This event will take place on Sunday, December 17, 2023 at 57 Pleasant Street, Malden, MA 02148.
Immerse yourself in the captivating world of art as you witness Fine Artist Chie Yasuda create a stunning masterpiece that is inspired by Classical Guitarist Devin Ulibarri.
As you wander through The Gallery@57 , let the enchanting melodies of live music serenade your senses. Devin will be performing a wide range of genres, from classical compositions to contemporary tunes, creating a vibrant atmosphere that perfectly complements the art on display.
Whether you're an art aficionado or simply appreciate the beauty of creativity, this event is not to be missed. Join us for an afternoon of artistic wonder and musical bliss at Fine Art and Music!