Today, one of my students asked if I ever finished writing my original piece Kaleidoscope for guitar. The answer, is "yes", and I also performed it for last year's Boston GuitarFest. This short article has the video of that performance.
Program
I intentionally started the program with four selections by Gaspar Sanz. Kaleidoscope is based off of music from the Renaissance/early-Baroque, so I thought it appropriate to start with Gaspar Sanz, who played on and composed for the baroque guitar. In fact, I was able to borrow a baroque guitar to record the music on, from local luthier, Bill Good.
By Gaspar Sanz (1640 – 1710) for baroque guitar:
Folias
Españoleta
Pavana
Canarios (in D)
By Devin Ulibarri (b. 1984) for classical guitar:
Kaleidoscope
Performance
Below is a recording of my entire program. I hope you enjoy. If you are interested in hearing the entire concert, I encourage you to do so from https://yewtu.be/watch?v=xH1ItTd-8HY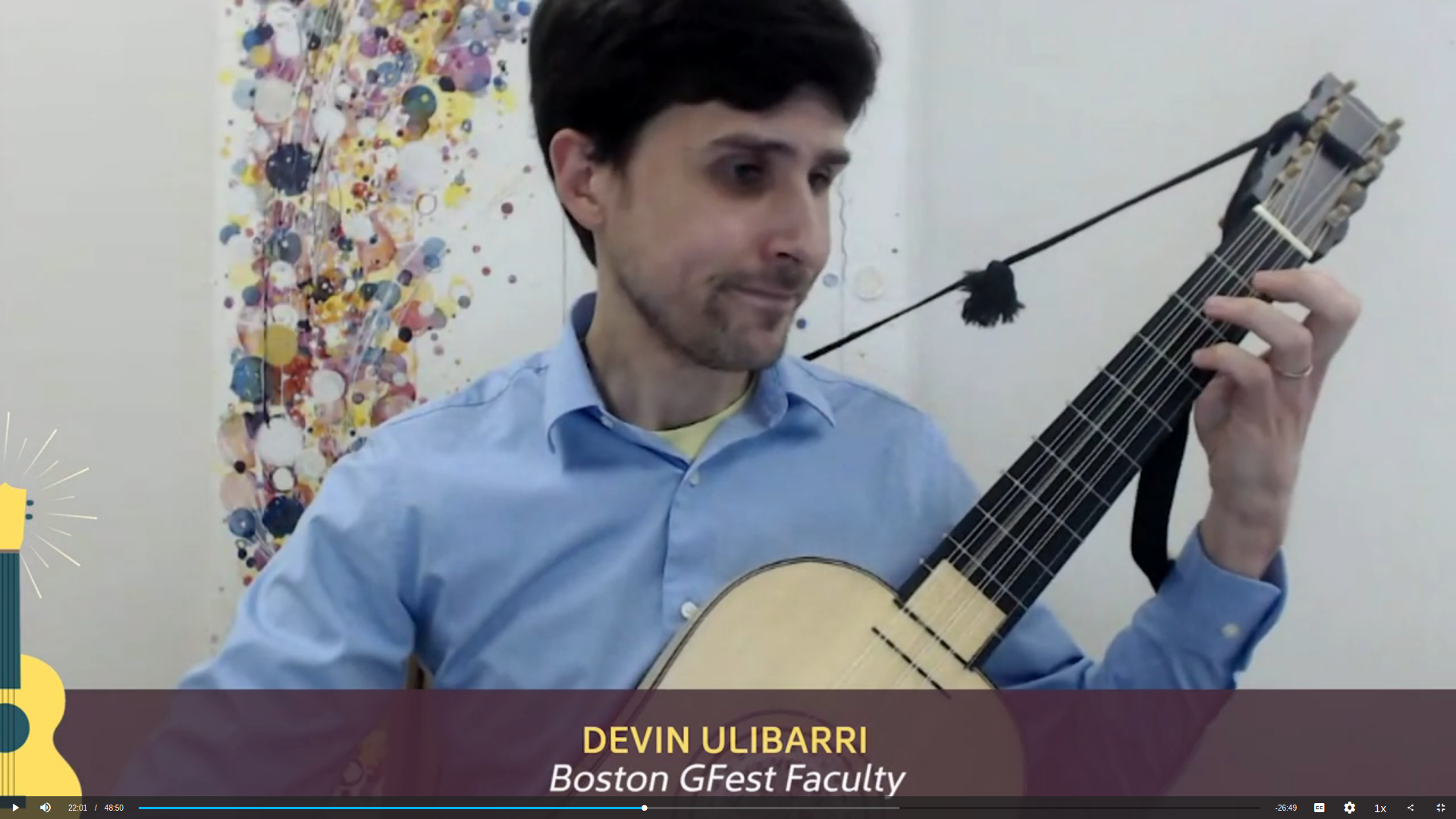 Background on Kaleidoscope by Devin Ulibarri
Last year, I announced that I was composing a new concert piece based on another piece I wrote for strings and recorder, called Renaissance Jam. Later that year, I published an update and a recording of my progress. Renaissance Jam is available in the shop. Kaleidoscope is scheduled to be available in the shop soon, but in the meantime, please check out all of my original pieces. For news and updates, please sign up for my newsletter.